Our Vision:
The WebRTC.ventures development team brings people together by closing geographical gaps using real time communication.
Our Mission:
Using the best WebRTC development talent possible, we build innovative solutions that enable the communication of the future. We enrich and facilitate people's lives with apps that better connect them with the world around them, no matter where they live.
Our Offices
Charlottesville, Virginia  (Headquarters)
Chicago, Illinois  (Development Center)
Panama City, Panama  (Development & Testing Center)
WebRTC.venture's team of over 30 developers hail from all around North and South America. We serve clients around the world. We are experts at working remotely, which is part of what makes us so passionate about WebRTC. We didn't invent WebRTC – but we love building apps with it and are experts in applying it to many use cases.
Regardless of the industry you hail from, we are excited to build disruptive and cutting edge video applications for you!
Below are just some of the great people you will meet when you work with us.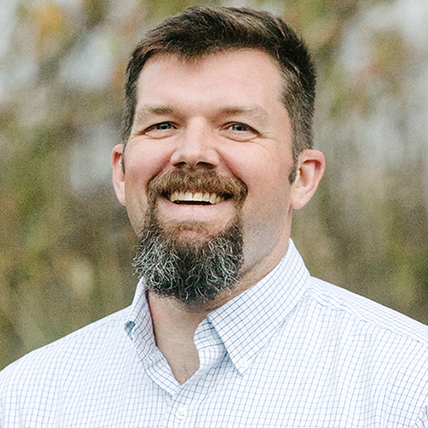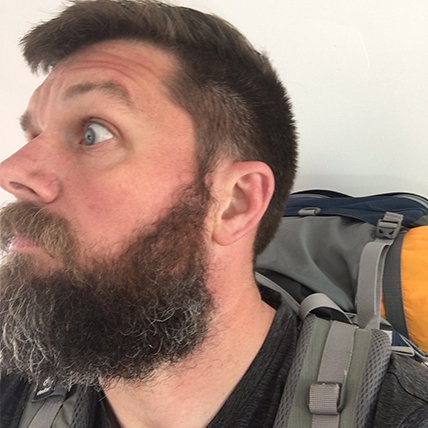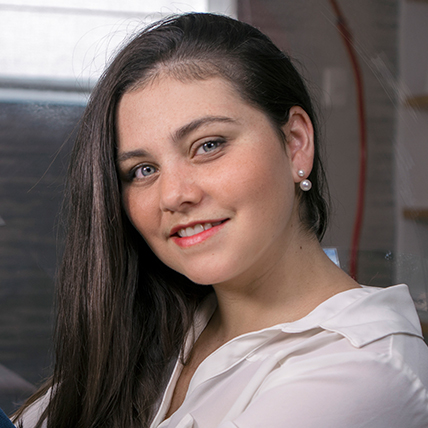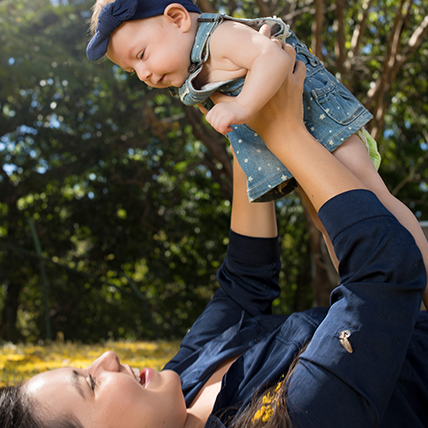 Mariana Lopez
Chief Operating Officer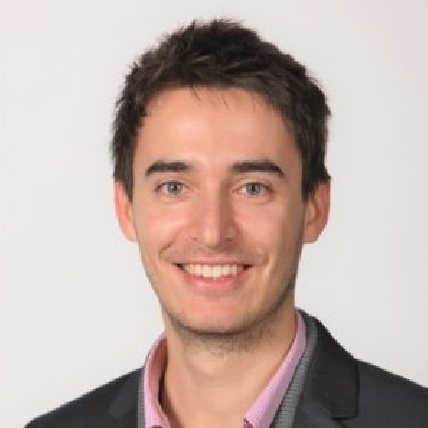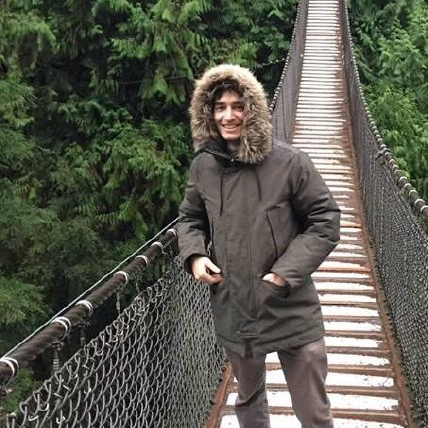 Alberto Gonzalez
Chief Technical Officer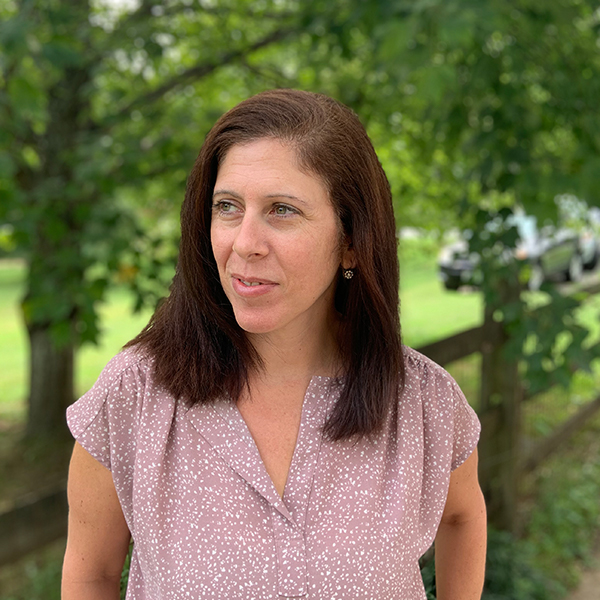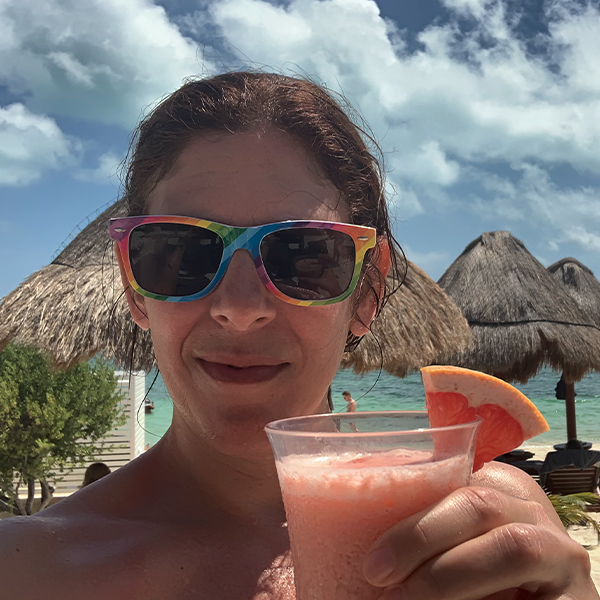 Jen Oppenheimer
Chief of Staff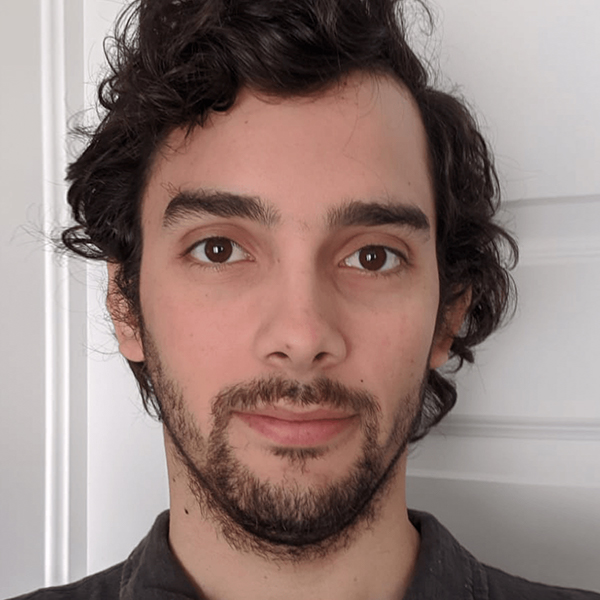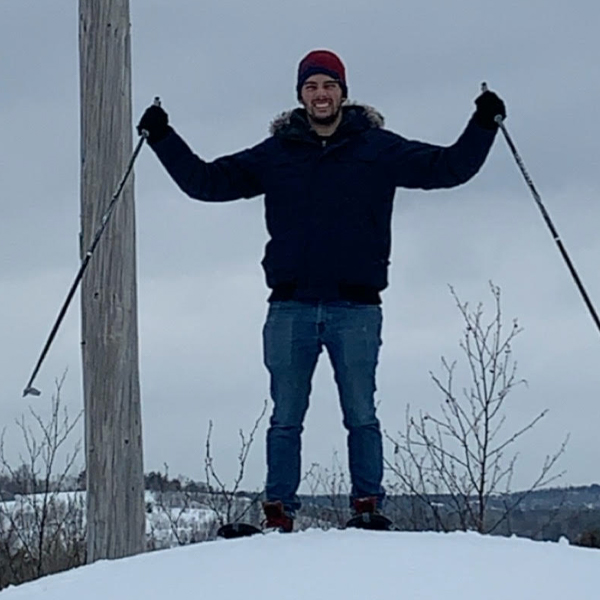 Justin Williams
Senior WebRTC Engineer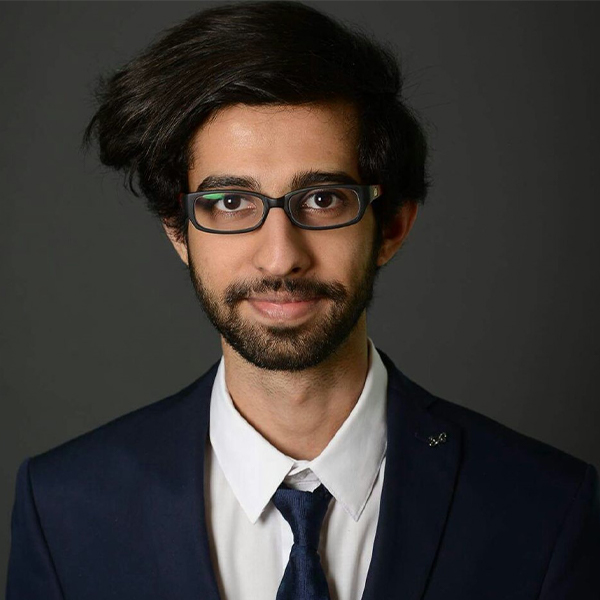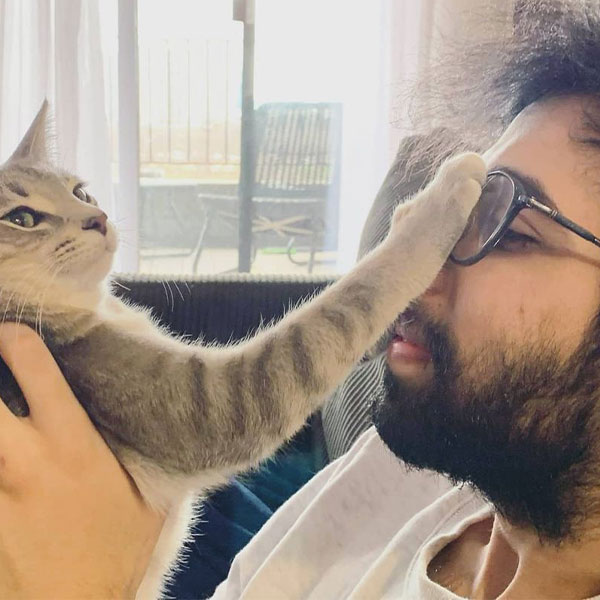 Muhammad (Hamza) Nasir
WebRTC Developer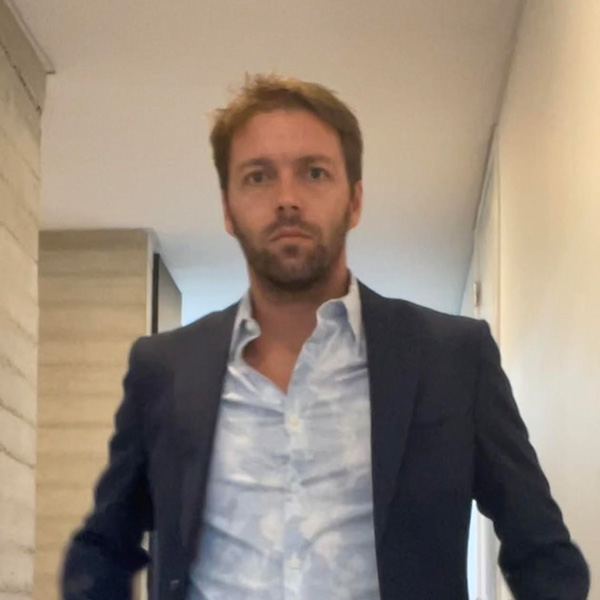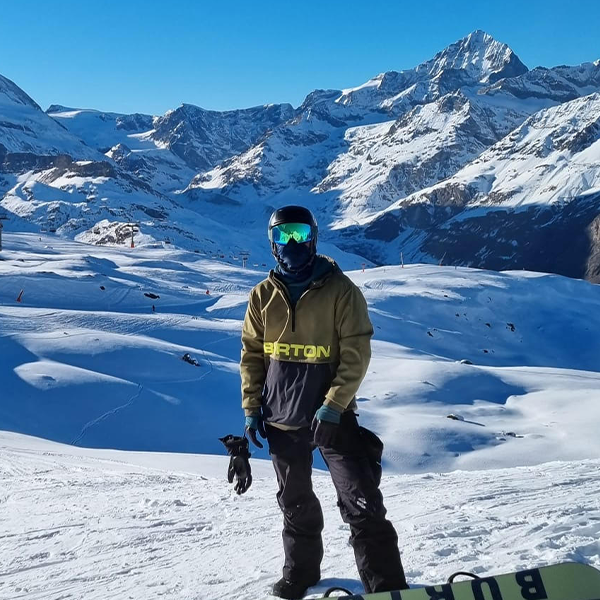 Jeronimo Valli
WebRTC Developer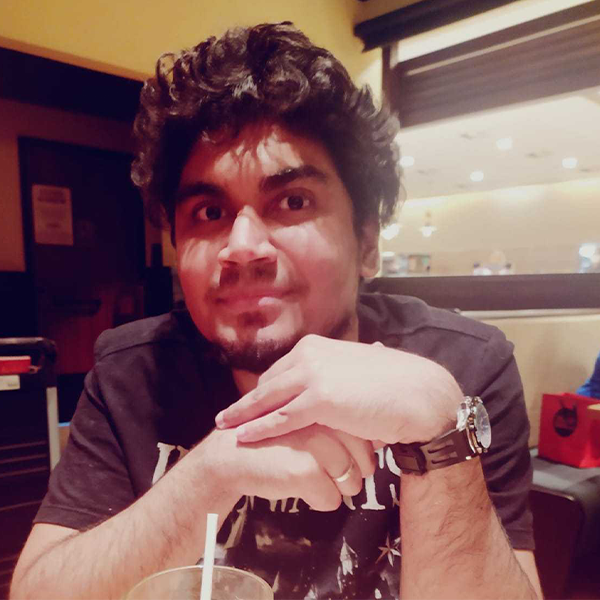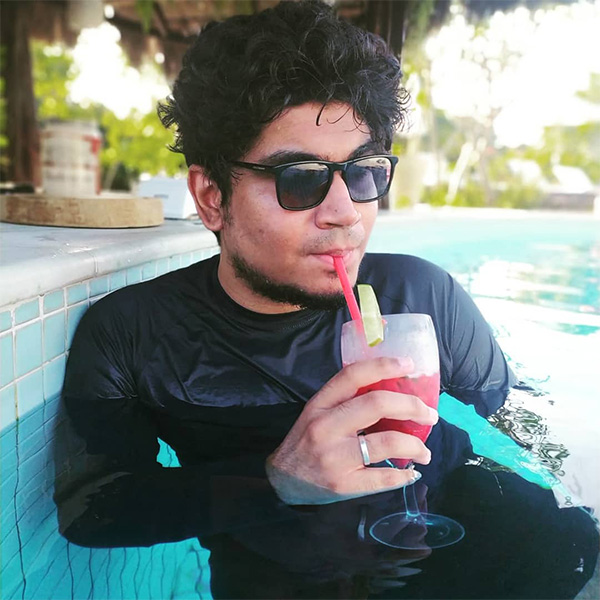 Marcell Silva
WebRTC Developer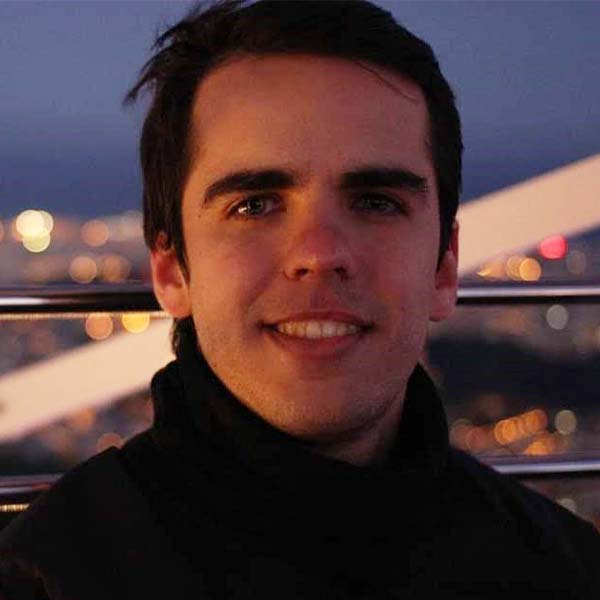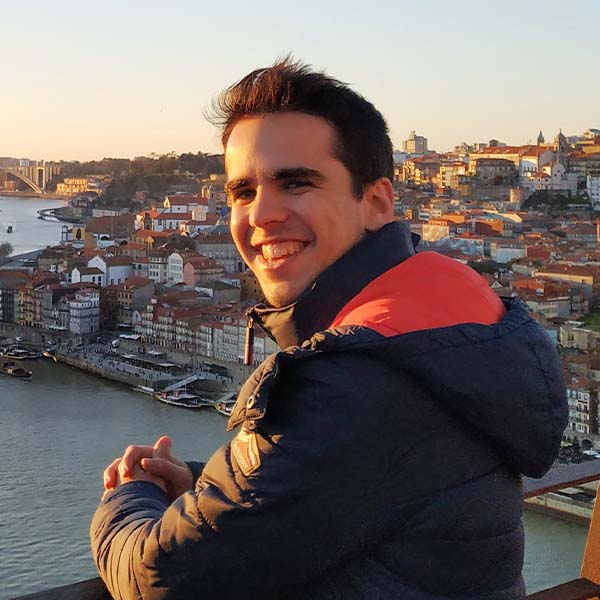 Alfred Gonzalez
WebRTC Developer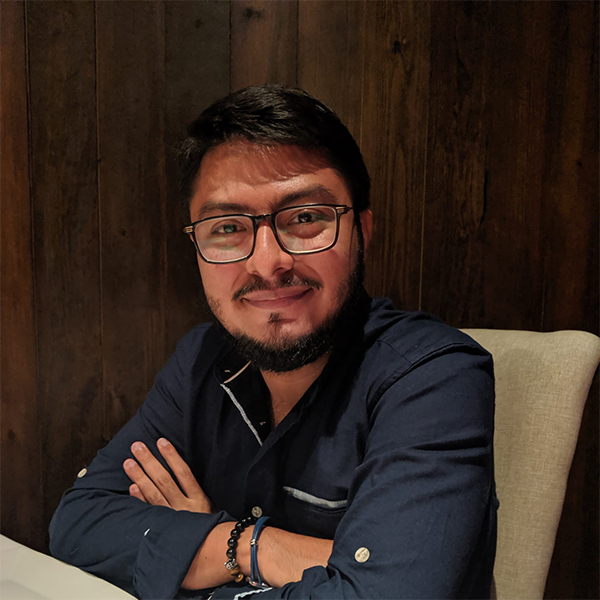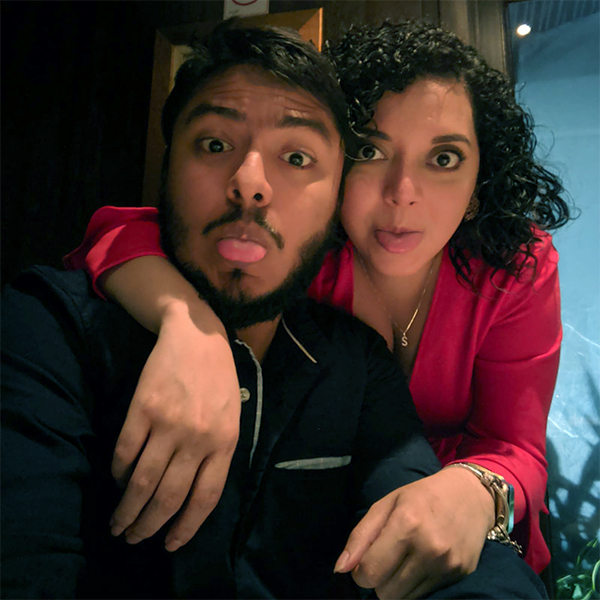 Néstor Bermúdez
Senior Software Engineer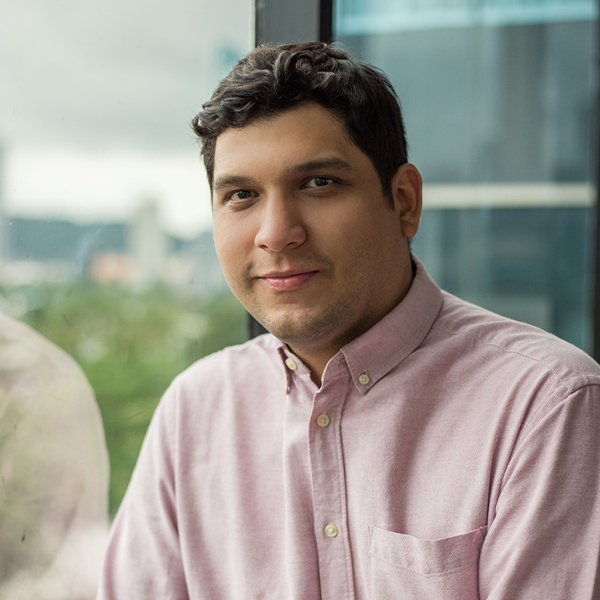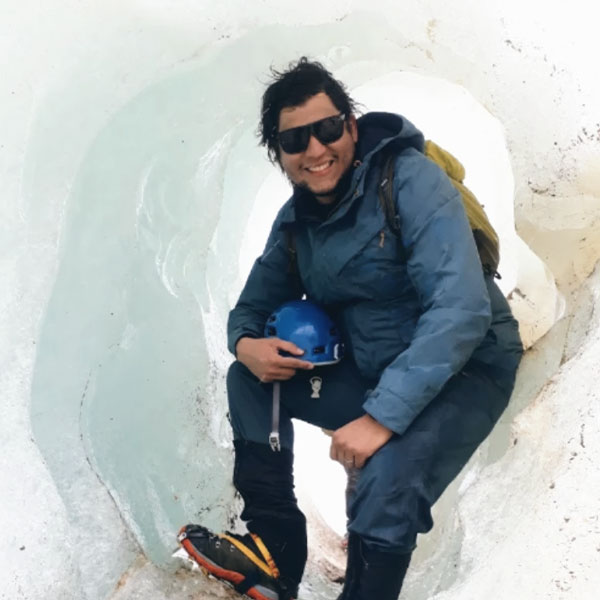 Rafael Amberths
Testing Manager / Panama Operations Manager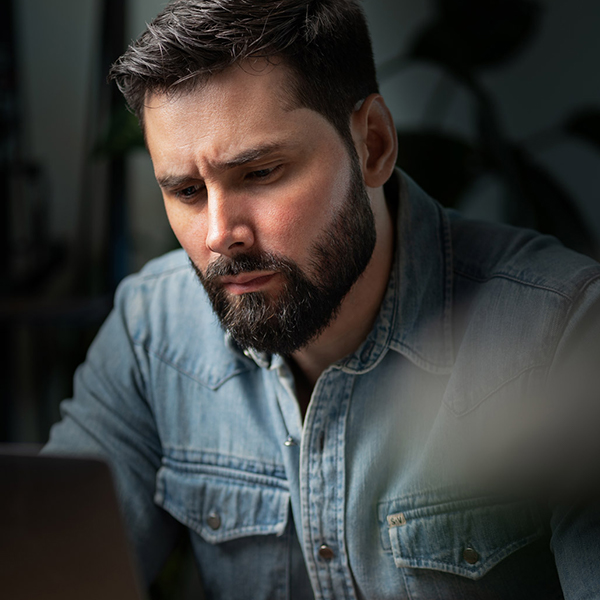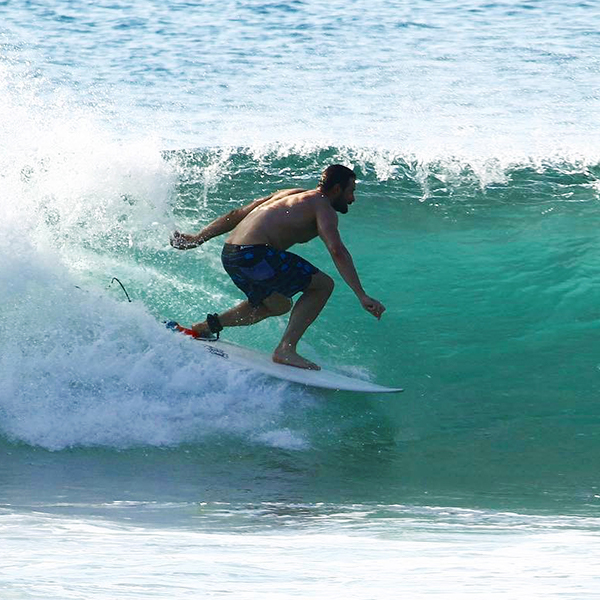 Daniel Phillips
Lead UI Designer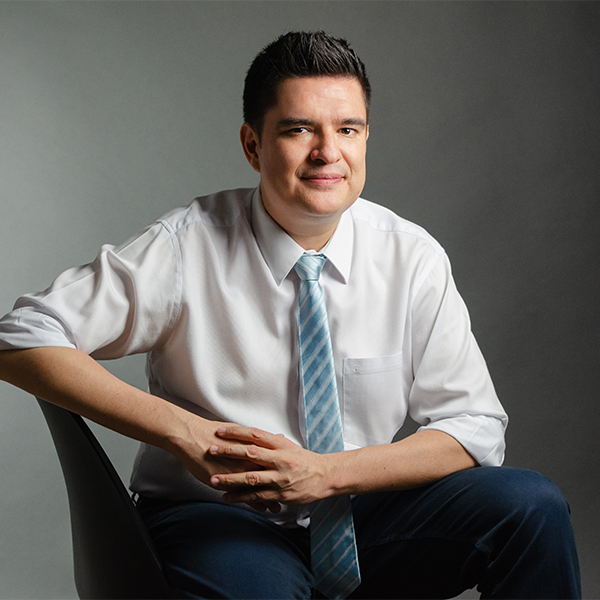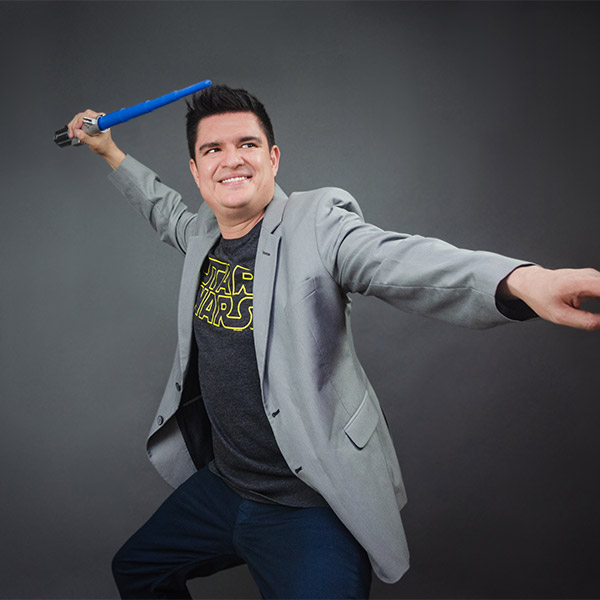 Pedro Ruiz
Agile Coach, Scrum Master, Product Owner, Project Lead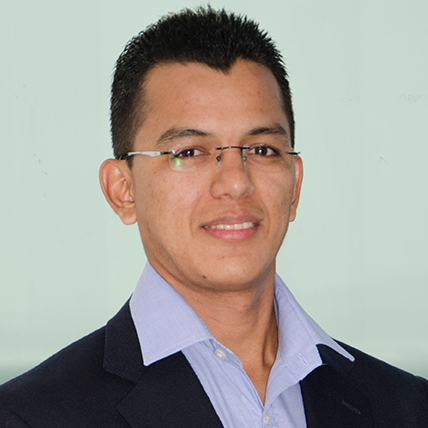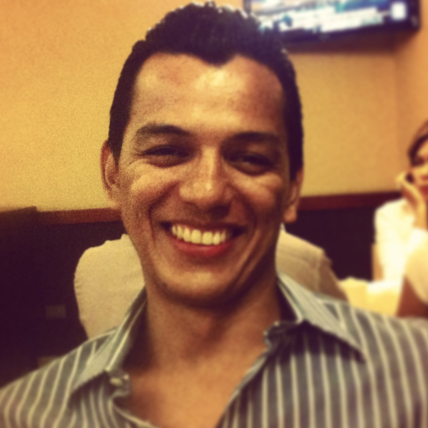 Maynor Taisigüe
Information Security Officer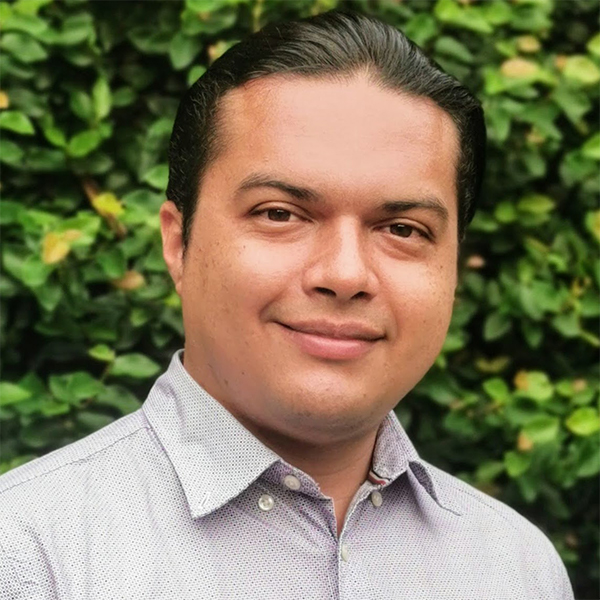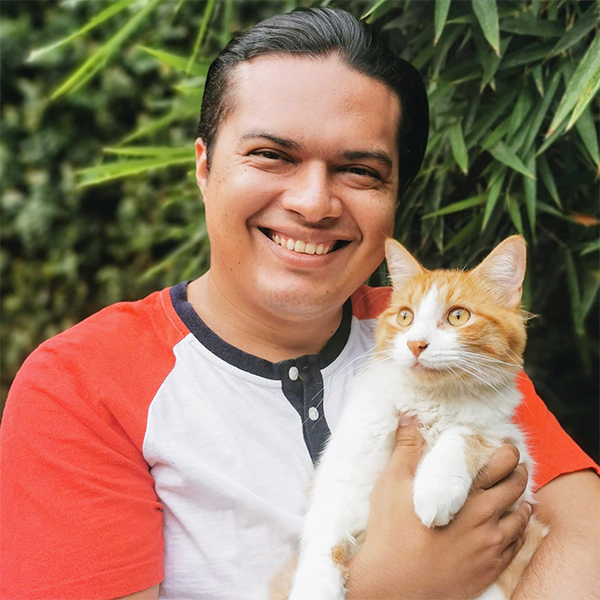 Hector Zelaya
WebRTC Developer Advocate
Our Partners
We proudly partner with these companies in the WebRTC industry.







Close
Jen Oppenheimer
Chief of Staff
Based in our Charlottesville home office and a member of the senior leadership team, Jen drives communication and alignment across our diverse organization and endeavors to make time, information, and decision-making more effective. She also manages much of the day-to-day business of the company, including marketing, HR, and sales supervision. Jen holds a BA in Communications and an MBA with a concentration in Marketing.
Most Relevant Skill: Being a jack of all trades
Favorite Quote: "The wise build bridges, while the foolish build barriers."
Happy Place: Anywhere with a tropical cocktail, preferably in the tropics!
Close
Justin Williams
Senior WebRTC Engineer
Justin has been working with WebRTC applications for a number of years now, with a focus on application architecture. Justin aim's to build maintainable and scalable (both user and feature wise) solutions, with the goal of providing the best user and developer experiences. He has worked with a variety of different types of WebRTC applications, involving mostly web applications but also mobile (Android and iOS) with low level C++ integrations. Justin is always exploring new ways of improving the WebRTC application development experience with the best practices and leading technologies used for application development today.
Most Relevant Skill: WebRTC application architecture, application development best practices, mentorship
Goals: Build many real-time/WebRTC applications!
Favorite Hobby: Teaching his daughter to sing opera
Close
Rafael Amberths
Testing Manager / Panama Operations Manager
Rafael is the Operations and Testing Manager at our office in Panama City, where most of our testing and QA work is done. Rafael is a passionate leader with regional experience in service delivery management, project management, and business process innovation. He possesses broad experience managing multi-country teams of consultants and technical professionals. Rafael is oriented toward achieving and exceeding results, developing people, challenging the status quo, and promoting process effectiveness while assuring strict compliance with all regulations, finance, safety & health, and quality. Rafael holds an Industrial Engineering degree from the UIP and is currently pursuing a second degree in Marketing & International Business Administration at the Universidad Tecnológica de Panamá.
Most Relevant Skill: Strategic Planning, Business Management, Process Innovation
Favorite Writers: H.P. Lovecraft, J.R.R. Tolkien, Nassim Taleb
Favorite Hobbies: Hosting barbecues, hiking, and playing the guitar
Close
Néstor Bermúdez
Senior Software Engineer
Néstor is always excited about solving problems regardless of their nature. He is a former Math Olympiad athlete and he holds a Masters in Computer Science from the University of Illinois at Urbana-Champaign and a BSc in Software Engineering from UNITEC of Honduras. Coding professionally since 2013, Néstor has had the opportunity to help architect and build multiple real-time applications including the first version of Opentok Interactive Broadcast, telehealth and financial web apps, and some of the RTC features built into Symphony's messaging app.
Life Goal: Grow old with my wife Skarleth and our future kids
Guilty Pleasure Skill: Very hot chicken wings
One thing I'd never do: Skydiving
Close
Daniel Phillips
Lead UI Designer
Daniel has been part of our team from the beginning and has deep experience in visual design for web, mobile, and responsive apps, as well as logo creation, branding and marketing. He implements the visual styles in our applications and works with our engineers to make sure it's cross-browser compatible. Daniel holds an MBA in Marketing from the Latin University of Costa Rica, and also studied marketing and branding in Spain.
Relevant Skills: Taking any idea and converting it into a sellable product
Currently Reading: Creative Calling, by Chase Jarvis
Favorite Hobbies: Surfing and woodworking
Close
Pedro Ruiz
Agile Coach, Scrum Master, Product Owner, Project Lead
Pedro leads our teams to succeed in delivering products that fulfill our clients' business cases. He fosters an agile culture within our collaborators and processes to keep clients informed and engaged with our work. Pedro holds a bachelors in computer science, a master's in IT management, and several certifications in Scrum and project management. He comes from Guatemala, the land of the eternal spring and the best coffee in the world. He has a variety of experience in leading projects from e-banking to digital marketing. He also works as a lecturer in his alma mater, Universidad Rafael Landívar.
Coffee: Black. No sugar. Ever.
Hobbies: Soccer, photography, writing
Favorite Quote: "This is the way." (Mandalorian Code of Honor)
Close
Hector Zelaya
WebRTC Developer Advocate
Hector is a technical community builder, educating potential clients and our internal team about the basics and best practices in WebRTC application development. Previously, Hector worked across our teams on DevOps, Deployment, Security, and advanced troubleshooting. He has expertise in cloud computing, AWS, system configuration, HIPAA compliance, IT and network security, as well as certifications in Voice, Video, Messaging and SMS text messaging. He has developed WebRTC training materials used in our team and writes for our blog. Hector studied Computer Systems Engineering at the University of El Salvador.
Relevant Skills: Devops, Information Security, Technical Writing, Software Development, Professional Problem Solver
Useless Skills: 
I can perform the intro of the famous merengue song: "
El Beeper
" on piano.
Hobbies: Musician, Gamer, Cat Lover
Close
Arin Sime
CEO, Founder
Arin is Founder and CEO of WebRTC.ventures, which grew out of the software development company AgilityFeat that Arin founded with David Alfaro in 2011. Arin started his career as an Electrical Engineer but switched to internet software development in 2000, and since that time he's led development teams and consulting engagements at small startups, Fortune 100's, and everything in between. He holds a Master degree in Management of Information Technology from the University of Virginia, where he also teaches seminars on agile software development methodologies. Arin has spoken at technical and business conferences around the US and Europe on topics ranging from WebRTC to Agile Engineering and Lean Startups.
Relevant Skills: Strategy, Business Development, Contracts
Favorite Movie: Lord of the Rings
Life Aspiration: To live in Costa Rica (again)
Craziest thing I've ever done: Climbed an active volcano in Nicaragua with David and Maynor
Close
Mariana Lopez
Chief Operating Officer
Mariana is responsible for overall company operations and team leadership, including working with our project managers to ensure smooth delivery of client work. She has been with the team for over a decade, most recently as Director of Products. Mariana's specialty is user experience design including research, story creation, information architecture, interaction design, and usability testing. She holds a Master in Human Computer Interaction from Carnegie Mellon University and a Bachelor in Computer Science from the Universidad de Costa Rica. Mariana is also a Professor in User Experience at the Universidad de Costa Rica and the Universidad Veritas. She has spoken at conferences in the US and Latin America.
Relevant Skills: Product design, usability, project management
Currently Reading: Books about parenting and startups. Suggestions are always welcome!
Favorite Meme: Overly-attached girlfriend
Close
Alberto Gonzalez
Chief Technical Officer
Alberto is the overall architect of our WebRTC work, guiding our technical vision, sales, hiring, and the growth of the team's expertise. He joined us in 2016 as a full stack software developer specializing in WebRTC, IoT, and VoIP projects across a variety of industries. He quickly rose to be our main technical voice and senior sales engineer. Alberto is from Barcelona, Spain and  currently lives in Chicago, IL. He holds a Master and a Bachelor in Telecommunication Engineering from the Polytechnic University of Catalonia and a Master's Degree in Information Technology and Management from the Illinois Institute of Technology.
Relevant Skills: WebRTC, telecom, software development, sales, multitasking
Favorite Quote: "If you work hard enough, assert yourself, and use your mind and imagination, you can shape the world to your desires" – Malcolm Gladwell
Favorite Song: Johnny B. Goode – Chuck Berry (If you don't like it I guess you aren't ready for it yet. But your kids are gonna love it.)
Close
Maynor Taisigüe
Information Security Officer
As Information Security Officer, Maynor leads our internal initiatives related to security, compliance and disaster recovery and helping our clients with security assessments in different projects. In addition, Maynor has also been helping our clients for manual and automated application quality assurance. Maynor has acquired a treasure trove of experience in different IT domains, previously serving as systems administrator and IT manager in various BPO, B2B and B2C businesses. Maynor holds a bachelor's degree in computer system engineering.
Relevant Skills: IT Management, System Administrator, Information Security.
Favorite Quote: "What we fear doing most is usually what we most need to do." – Tim Ferriss
Close
Jacob Greenway
WebRTC Engineer
Jacob is a full-stack engineer with a focus on devops, frontend frameworks, and microservices. He's spent the last two years working with software defined storage solutions for large-scale datacenters, building frontend management interfaces and automating deployments. His experience in the real-time audio/video world includes an intimate knowledge of frontend multimedia tools including WebRTC, Mediasource Extensions, and WebAudio. Jacob enjoys connecting with others over new technology and developing scalable, clean solutions. He holds a Bachelors of Science in Computer Science from The University of Texas at Dallas.
Relevant Skills: WebRTC, DevOps, Kubernetes, Docker.
Secret Recipe: Chilli with habanero and chipotle peppers!
Favorite Hobbies: Fencing, Mountain Biking
Close
Muhammad (Hamza) Nasir
WebRTC Developer
Hamza is from Pakistan and is currently living in Chicago, IL. He has worked as a Full Stack Engineer on various WebRTC projects with us since 2019. Hamza knows what it takes to write robust and functional code that caters to a project's needs and beyond. His industry experience of building production scale software comes from working with companies from different sectors, from small chemical engineering companies to big multinational companies. He also has experience working with backend services, IoT, database management, and much more. Hamza holds a Bachelor of Science in Computer Engineering from Illinois Institute of Technology.
Relevant Skills: WebRTC, full stack development, software design and architecture.
Favorite Quote: "Expect the best, prepare for the worst." – Muhammad Ali Jinnah
Favorite Hobbies: Gaming, TV, and food
Close
Alfred Gonzalez
WebRTC Developer
Alfred is a computer science engineer with broad experience in web development. He works on a variety of WebRTC projects for us using multiple frameworks, libraries, and services including React, Node.js, Java Spring Boot, AWS, MongoDB, Vonage API, and Kurento. Alfred has a good eye for detail and edge cases and loves solving problems. He holds a BSc in Software Engineering from University of Barcelona (UB).
Relevant Skills: WebRTC, full stack development, fast learner
Favorite Movie: The Matrix
Guilty Pleasures: Chocolate and cookies
Close
Jeronimo Valli
WebRTC Developer
Jeronimo is passionate about mobile application development, especially on iOS devices. He has worked in software development for more than 10 years, always focused on innovation and new technologies to constantly improve his work. He has spent the last few years focusing on WebRTC applications and libraries, developing core SDKs for various platforms iOS/Android/Linux/MacOS/Windows, mixing a shared C++ architecture layer with other base layers for each platform.
Relevant Skills: WebRTC, Mobile software development & architecture
Favorite Hobbies: Snowboarding
Guilty Pleasures Skill: Awesome Asador (Argentinian Grill Chef)
Close
Marcell Silva
WebRTC Developer
Marcell has extensive experience in full-stack web development (and even some engineering management), working with projects related to WebRTC, Python, NodeJS, and React, usually in high availability scenarios. Marcell has always been into free source software, crafting open applications to solve local community issues. In this spirit, he founded a tech community called Natal JS to organize tech events around his city, writing technical blog posts, co-authoring or translating books, and contributing to free source projects like FreeSWITCH Verto, Redux, WebRTC Adapter, and Fastify.
Food: Pasta and wine
Video Games: Skyrim, Chrono Trigger, Resident Evil, God of War, Dota2/LoL
Anime Show: Dragon Ball Z, Naruto, Yu-Gi-Oh!, Madoka Magica, Your Name