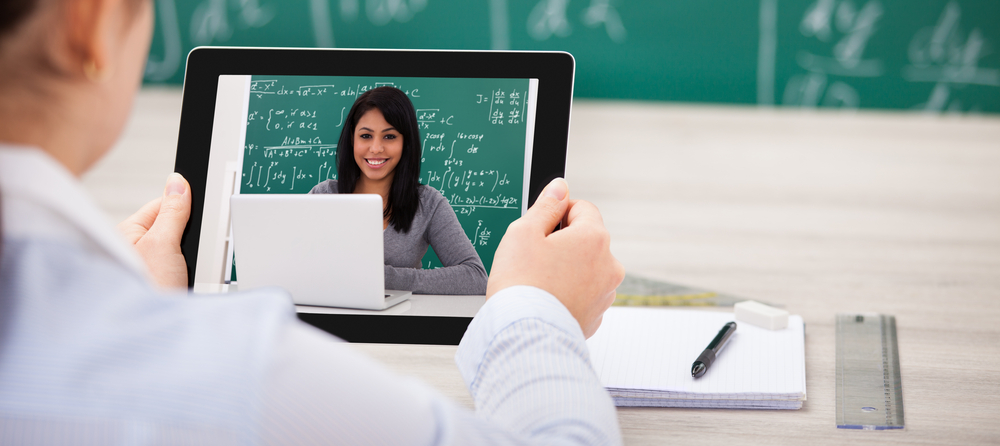 Whether you're part of a traditional in-person learning environment, completely remote education, or something in between, you need a secure and reliable e-learning / ed tech platform that connects students with their teachers, professors, tutors, and advisors. That's where we come in.
Using the best talent possible, WebRTC.ventures builds innovative custom solutions that enable the communication of the future. We enrich and facilitate people's lives with applications that better connect them with the world around them, no matter where they live.
How We Can Help
We believe in the value of leveraging technology to enhance education. As our world rapidly turns digital, students should be supported every step of the way.
WebRTC.ventures is proud to design and build custom online learning tools that are interactive and intuitive for all age groups. Our solutions can serve the entire education experience, including:
Classes and lectures for elementary school through college

Tutoring and writing center assistance

Student advising

Student services, like financial aid and career planning

Enrollment and orientation

Remote events, gatherings, and extracurricular club meetings and activities

Alumni engagement

Recruitment and admissions
We can include features such as:
Your logo and branding

Classrooms and meeting spaces powered by live video and audio

Synchronous (live) and asynchronous (recorded) lectures

Recording and storage

Group messaging and file-sharing

Screen sharing

Whiteboards

In-app feedback

Appointment scheduling for office hours, advising, and tutoring services

And more!

Let us know

what additional custom features we can incorporate to meet your needs.
Why WebRTC?
WebRTC stands for Web Real-Time Communications, which is a fancy way of saying live video and audio. We're experts in using WebRTC technology to create custom and innovative video and voice applications for you, your students, and your team.
WebRTC is excellent for online learning because:
Its encryption and security measures make it the most secure video and audio technology on the market. Unlike other remote learning tools that don't use WebRTC, you can rest assured that your students and classrooms remain safe and protected.

It works directly in the browser. There are no downloads or installations necessary, leaving little room for friction and confusion. Combined with our excellent user experience (UX) design, your online education solution will be easy and intuitive for all ages.

You can use any device. Students and staff can use a desktop, laptop, tablet, or smartphone. Along with a web browser and an internet or cellular connection, they're ready to go.

It's supported by major browsers. Whether your students and staff use Chrome, Firefox, Safari, Edge, or Opera, they can use a WebRTC-based remote learning tool.
Let's Get Started!
We're ready to help your business reach its goals. With decades of experience in web application and software development, 200,000+ hours invested in building real-time applications, and global recognition as WebRTC experts, you can trust our experienced team to design, build, and deploy your custom video conferencing solution — just the way you want it.