Let Our Team Build Your Innovative, Custom Live Video Alexa Skill
Our team specializes in creating webRTC live video and audio applications for companies within the telehealth, education, and broadcasting spaces…just to name a few.
We also saw an opportunity to build a better experience to watch video on-demand in a new way by building custom apps, on top of the leading platform in the market: Amazon Alexa.
Check out how we streamed video to Alexa Echo Show for mysportsbox.video
Meet your customers, fans or viewers where they are!
Let us setup a custom live video Alexa skill for you, branded to your company, team or television network, and which will allow customers, fans or viewers to play the videos you want in front of them, right on their Echo Show video devices!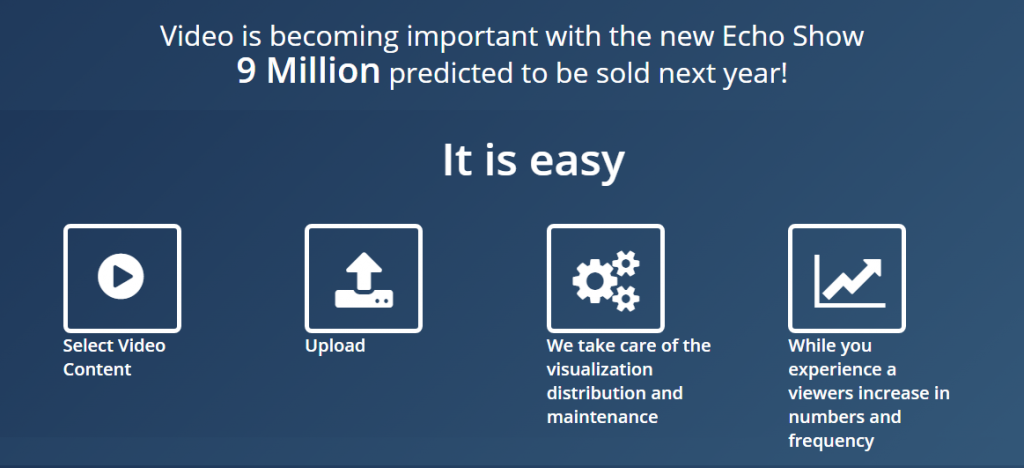 These days, your customers, fans and viewers expect video on-demand. Don't miss your opportunity to reach them ⸺ and especially, don't lose them to your competitors. Get on board the Video Consumption Digital Transformation.